Click video and type 'm' for sound.
Traditional Summer Fun
Camp Saint Andrew's is a week-long, all-volunteer non-denominational Christian summer camp for children and young leaders aged 8-15. We pride ourselves on our experienced, dedicated staff, fun-loving recreational environment and making our week at camp the best week of the year – every year!
Play All Day!
Our campers have five sessions each day to fill with enriching outdoor activities like archery target shooting, age-appropriate hikes, fishing on the lake, cooling off in the pool, sports & games, traditional arts & crafts and beach barbecues at Lake Pinecrest. What a great way to spend a week!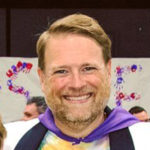 While its only one week each year, I've seen the life-long impact our program has had on our campers and young adult leaders. I am incredibly proud of the environment for personal growth we provide.
We're counting down to camp!